The global economy is undergoing a period of repositioning and the trend towards shifting production to countries with advantages in geography, human resources, and political stability is becoming stronger. Countries in the ASEAN region boast all of these factors. With a number of free trade agreements signed, the bloc is increasingly taking part in global supply chains and gradually becoming a center of manufacturing and supplying products, including furniture. Vietnam is the largest furniture exporter in region and an attractive destination for international furniture buyers.
With the goal of enhancing Vietnam's position to become a global hub for furniture trading as well as promoting furniture brands from ASEAN countries, following on from the success of VIFA EXPO, the Lien Minh Company will hold the VIFA ASEAN 2023 – VIETNAM ASEAN INTERNATIONAL FURNITURE & HOME ACCESSORIES FAIR from August 29 to September 1, 2023 at the Saigon Exhibition & Convention Center (SECC) in Ho Chi Minh City.
The theme for this year's event is "Gathering the best South East Asian furniture" and it is expected to attract more than 1,400 booths with the participation of more than 350 companies on the total fair scale of 20,000 sq m.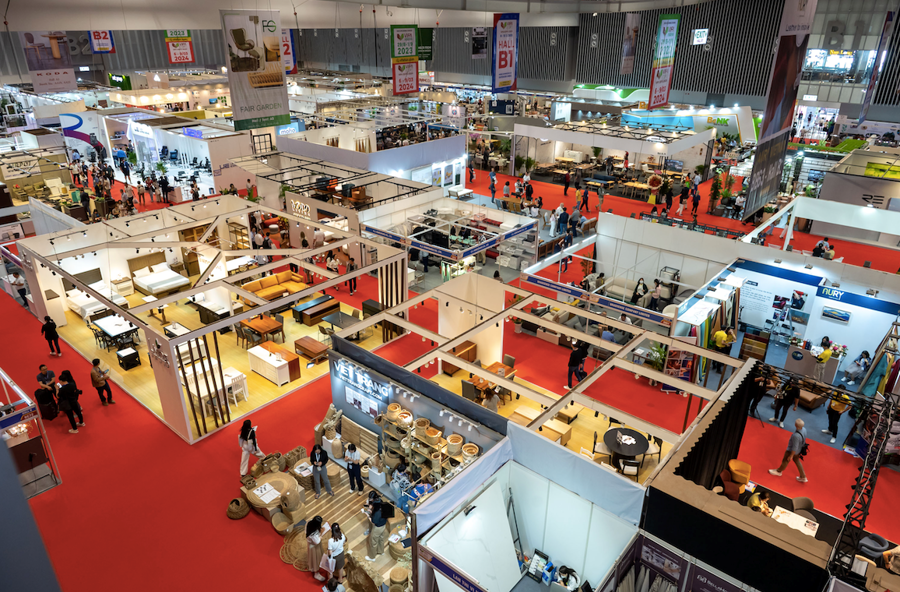 There will be national pavilions from Southeast Asia countries such as Malaysia, Indonesia, Singapore, and the Philippines, etc., providing an opportunity for buyers to explore their unique products and designs.
The products on display at the VIFA ASEAN 2023 exhibition will include furniture items such as wooden furniture, indoor and outdoor furniture (sofas, tables and chairs, beds, cabinets, shelves, kitchenware, etc.), decorative items (paintings, vases, table lamps, blankets, bedsheets, pillows, mattresses, curtains, etc.), gifts, landscape products (gardens, swimming pools, etc.), and especially sustainable and eco-friendly materials, recycled materials, and modern and traditional handicraft products (lacquerware, bamboo and rattan weaving, ceramics, etc.) with distinctive cultural features from Vietnam and other Southeast Asian countries.
VIFA ASEAN 2023 is also part of a chain of furniture exhibitions in the international buying season in autumn (August-September) in Asia, including KOFURN in South Korea, IFFINA in Indonesia, and CIFF Shanghai & FC Furniture China. Therefore, VIFA ASEAN is expected to be an attractive event that will gather thousands of international buyers and bring many benefits to businesses compared to exhibitions in other regions.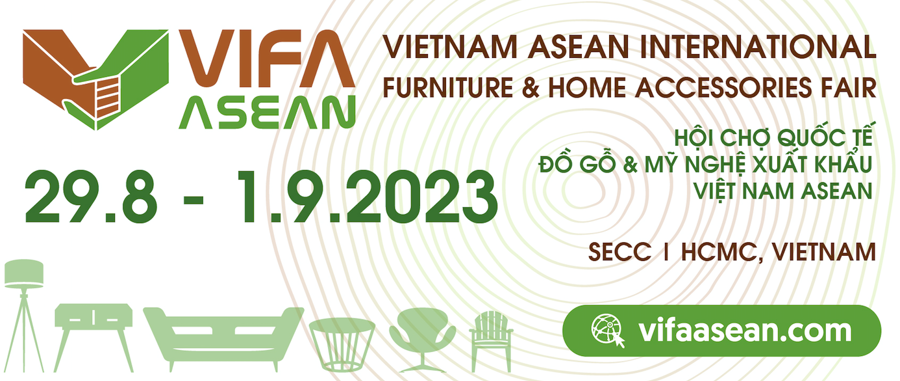 VIFA ASEAN 2023 will act as a bridge for furniture products from Southeast Asia linking with the global market, with the motto "ONE SHOW – ONE PLACE to GLOBAL"
For more information on VIFA ASEAN 2023, please contact:
ALLIANCE HANDICRAFT & WOODEN FINE ART CORPORATION (LIEN MINH COMPANY)